Bookkeeper & Payroll Controller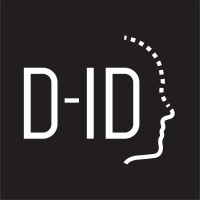 D-ID
Accounting & Finance
Tel Aviv-Yafo, Israel
Posted on Monday, October 23, 2023
D-ID is on a mission to help businesses and creators put their best face forward. With our self-service studio and API, we enable users to generate videos featuring an endless selection of AI-powered presenters for a wide range of uses.
Founded in 2017, D-ID is a global leader in utilizing Deep Learning technology to animate the human (as well as not-so-human) face, capable of creating moving and talking avatars based on a single still photograph or illustration and a few lines of written or recorded text.
A building block of the Generative AI space, customers use D-ID's platforms for everything from crafting new forms of video storytelling, to elevating online courses by adding digital instructors, to putting a friendly face on customer service chatbots, all while dramatically reducing the time and cost of video production.
We are looking for a highly skilled and detail-oriented Bookkeeper and Payroll controller to join our finance team.
The Bookkeeper & Payroll controller will report directly to the company's Financial Controller.
This position plays a pivotal role in managing our day-to-day finance records and Israeli and Global payroll.
Responsibilities
Record day-to-day financial transactions, including preparations of financial statements.
Bookkeeping on Priority up to trial balance
Accounts payable reconciliation, prepare and manage the payments cycle for all the Company including global vendors.
Support with revenue-oriented reports, analysis AR and collection.
Payments and reconciliations
Salaries for Israeli and global employees
Reports for Israeli tax authorities
Engaging in other finance-related tasks and projects, as applicable
4+ years of experience in bookkeeping (Level 2/3)
Experience in high-tech company- a must
Knowledge work experience with Priority system – a must
Knowledge work experience with NetSuite – an advantage
Proficiency in Excel and Google sheet
Experience as a payroll controller for at least Three years
Highly committed and responsible, independent and able to take initiative
Ability to learn. Develop the operational, technical knowledge and skills to perform the role successfully on an on-going basis within a dynamic work environment.
Strong analytical skills with the highest standards of accuracy and precision
Fluent English (read, write, and speak)- a must.