Product Designer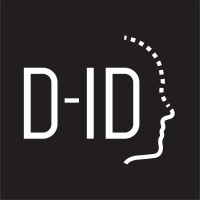 D-ID
Product, Design
Tel Aviv-Yafo, Israel
Posted on Friday, September 29, 2023
D-ID is on a mission to help businesses and creators put their best face forward. With our self-service studio and API, we enable users to generate videos featuring an endless selection of AI-powered presenters for a wide range of uses.
Founded in 2017, D-ID is a global leader in utilizing Deep Learning technology to animate the human (as well as not-so-human) face, capable of creating moving and talking avatars based on a single still photograph or illustration and a few lines of written or recorded text.
A rising force in the Generative Tech space, clients use D-ID's platforms for anything from elevating online courses by adding digital instructors, to putting a friendly face on customer service chatbots, to crafting new forms of storytelling, all while dramatically reducing the time and cost of video production.
At D-ID we take pictures and turn them into Digital Humans, able to move, talk, sing and even dance! Using AI-based technology, we automate video production and enable some of the biggest companies in the world to create high-quality, creative video content at scale.
We are now looking for an experienced, creative, high-performing, and highly motivated Senior Product Designer to join the team.
Position Summary:
We are looking for a talented and highly motivated Senior Product Designer to join our growing team who will take a significant role in defining and designing our one-of-a-kind AI video production products. You'll be responsible for our end-to-end user experience and help us roll out products that deliver our company's vision.
As a Senior Product Designer on our team based in Israel, you will help us define and realize the experience of our AI video production products. You will take a user-first approach and design for a broad variety of customers, focusing on the simplicity and a consumer-like experience needed by SMB owners and creators.
Specific Responsibilities:
Work across cross-functional teams, partnering with Product Managers and Engineers on developing designs from ideas to execution
Design interaction models, flows, wireframes, and hi-fidelity mockups that promote ease of use and optimize how customers interact with our products
Present your ideas to customers, partners, and company executives, evangelize design decisions and incorporate feedback into the design cycle
Contribute to maintaining and evolving our centralized design system
4+ years of UI/UX experience crafting SaaS applications
Designing for cross-channel experiences
Comfortable working with product and engineering partners
Familiarity with design and prototyping tools, such as: Adobe Products, Axure, and Figma
Familiarity with working and contributing to an evolving design system
A strong portfolio that showcases your work, provides detail of your role on projects, and shows examples of how you've considered the end-to-end user experience
Strong user interface and interaction design skills
Important note: CV's must be sent with Portfolio