Social Media and Community Manager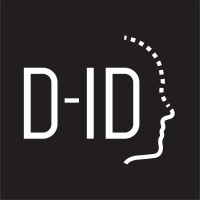 D-ID
Marketing & Communications
Israel
Posted on Thursday, July 20, 2023
D-ID is on a mission to help businesses and creators put their best face forward. With our self-service studio and API, we enable users to generate videos featuring an endless selection of AI-powered presenters for a wide range of uses.
Founded in 2017, D-ID is a global leader in utilizing Deep Learning technology to animate the human (as well as not-so-human) face, capable of creating moving and talking avatars based on a single still photograph or illustration and a few lines of written or recorded text.
A building block of the Generative AI space, customers use D-ID's platforms for everything from crafting new forms of video storytelling, to elevating online courses by adding digital instructors, to putting a friendly face on customer service chatbots, all while dramatically reducing the time and cost of video production.
The Role
As the Social Media and Community Manager at D-ID, you'll be our brand ambassador, promoting our innovative AI tools on various social media platforms, including TikTok, Facebook, YouTube, and Instagram. You'll play a crucial role in nurturing and expanding our vibrant online community.
Key Responsibilities
Develop and implement an engaging social media strategy, setting key KPIs and leveraging data analytics tools.
Oversee all social media content, establish a content calendar, coordinate promotional activities, and manage timely marketing campaigns.
Facilitate and manage our online communities, nurturing relationships, moderating comments, and fostering a positive community culture.
Maintain client-company online communications, ensuring customer satisfaction and trust.
Stay updated with the latest social media best practices and technologies, incorporating them into our growth strategy.
Collaborate with the Marketing, Sales, and Product Development teams, forming a strong network with industry professionals and influencers.
A minimum of 3 years of proven experience as a Social Media and Community Manager, preferably within the technology sector.
Native-level English, with exceptional communication skills.
A Bachelor's degree in Marketing, Communications, Business, or a related field is required.
Demonstrated creativity and experience crafting engaging social media content.
Proficient knowledge of social media analytics tools, and the ability to interpret results to refine strategies.
Adept at conflict resolution and addressing customer concerns in a tactful and effective manner.
Active and savvy social media user, with experience managing communities on platforms like TikTok, Facebook, YouTube, and Instagram.
Familiarity with the generative AI industry and tools is a plus.
Join the D-ID team and drive our brand to new heights in the AI space. If you are ready to put your creative flair to the test, apply today!