Lead Product Manager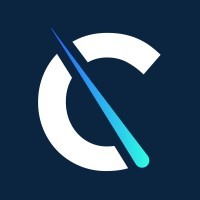 CYE
Product
Herzliya, Israel
Posted on Thursday, April 27, 2023
CYE is seeking a Lead Product Manager with a proven track record of building and developing cutting edge cybersecurity products to lead the attack routes discovery. This position is a high-impact role that also requires hands-on work. The candidate should be comfortable working in a fast-paced environment and able to meet tight deadlines.
Responsibilities
Develop product strategy and roadmap based on feedback from multiple stakeholders
Lead innovative features through the ideation, development, and launch phases
Work closely with customers, sales, engineering, security research, and marketing teams
Work with senior management to create product plans and roadmaps
Be a market expert and understand the requirements and expectations of our customers and prospects
Define and analyze KPIs to evaluate product success
Manage competitive analysis
Requirements
7+ years of experience in product management role
2+ years of experience in managing product teams
Experience as a pen tester/red teamer/security researcher - an advantage
Understanding of and familiarity with the enterprise security market and its challenges
Strong business intuition
Ability to be customer-facing and articulate the value proposition of new features
Familiarity with cloud environments and their challenges
Excellent collaboration and communication skills and able to effectively work with multi-functional and multi-discipline teams
Experience working in agile methodology
Bachelor's degree in Computer Science or Engineering, or an MBA
About us
CYE offers a SaaS cybersecurity optimization platform that combines technology with red team activity to deliver the most comprehensive and contextual organizational security assessments. By quantifying security data, CYE delivers business insights that help businesses make the right decisions about cybersecurity.