Escalation Engineer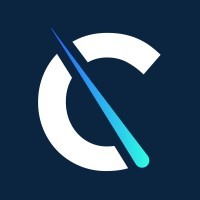 CYE
Herzliya, Israel
Posted on Thursday, March 30, 2023
CYE is seeking an
Escalation Engineer
who will work closely with customers, build and nurture relationships, and serve as the initial point of contact for internal and external support requests. The ideal candidate will gather information from the customer and identify their objectives, to ensure that the correct steps are taken in the organization's communication with them.
Responsibilities
Be the point of escalation between the support and our R&D and production teams.
Work closely with all other departments to prioritize support needs and speak on behalf of the customer.
Gather customer feedback and share with our Product, Sales, and Marketing teams.
Provide comprehensive information about technical aspects of the product.
Resolve customer inquiries from ticket queues.
Follow ticket trends to identify reoccurring issues, influence the product roadmap by identifying and sharing data-driven insights from customer usage patterns and customer feedback.
Identify customer needs and help customers use specific features. Follow up with customers to ensure their technical issues are resolved.
Analyze and report product malfunctions.
Update our internal databases with information about technical issues and useful discussions with customers.
Share feature requests and effective workarounds with team members.
Inform customers about new features and functionalities.
Requirements
3 years of experience in a B2B SaaS customer service or escalation engineer role.
Independent learning ability, excellent written and verbal communication skills, and strong attention to detail.
Previous work experience with Jira, SQL, Heap, Confluence, Databricks, Excel.
Familiarity with the marketing automation/email marketing fields - a plus.
Tech-savvy, ability to manage and prioritize multiple investigations.
Strong problem solving/troubleshooting skills.
English proficiency (spoken and written).
Previous work experience with cybersecurity - an advantage.
CYE offers a SaaS cybersecurity optimization platform that combines technology with red team activity to deliver the most comprehensive and contextual organizational security assessments. By quantifying security data, CYE delivers business insights that help businesses make the right decisions about cybersecurity.