Account Executive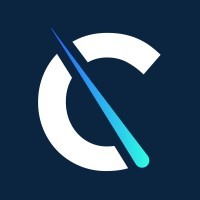 CYE
Sales & Business Development
Benelux Ct, Plano, TX, USA · Beneluxpark, 8500 Kortrijk, Belgium
Posted on Thursday, March 9, 2023
CYE is looking for an experienced dynamic Account Executive to join our EMEA Sales team. This position will be a key player in our organization, taking full ownership for a segment of the EMEA territory across multiple industries and have full responsibility of the entire sales process, from prospecting to deal closure. The ideal candidate will be a strong sales leader with a proven track record in solution and value-based selling and will be able to keep up with the fast-paced environment and dynamics that come with scaling a business into a new market.
This is a fully remote role.
Responsibilities
Engage with customers and prospects remotely and on-site (travel up to 20%) to represent CYE in the EMEA Market
Build a territory go-to-market plan, incorporating brand evangelism, marketing and partner development
Identify and analyze customer needs and align them with CYE's products and services
Support lead generation activities including cold calls, lead follow-up, and initiation of meetings with key decision-makers to present CYE's products and services
Utilize internal and external resources to grow the CYE presence and recognition in the market
Achieve sales targets by following proven sales methodologies and a structured account planning approach to the EMEA territory and the respective target industries
Influence CYE's sales strategy by giving constructive input and market and prospect feedback
Participate in trade shows and industry events
Develop and maintain relationships with the partner ecosystem
Display competency in customer focus, change and innovation, strategic thinking, relationship building, and influencing
Qualifications
4-6 years of experience selling cybersecurity solutions to enterprise organizations in the territory
Experienced in selling SaaS or subscription models
Proven track record of achieving and overachieving targets
Ability to act as a trusted advisor to a target audience, with a level of technical proficiency and cyber ecosystem knowledge
Connected to a network of customers and partners in the territory
Familiarity with complex sales cycles, understanding key customer influencers and decision-makers
Experience working in a start-up environment and/or familiarity with the start-up culture
Proficiency in CRM management
Strong verbal and presentation skills
Ability to articulate business acumen and comfortable dealing with c-suite executives
Full English proficiency and local language proficiency
A team player with strong interpersonal skills - a must
About us
CYE offers a SaaS cybersecurity optimization platform that combines technology with red team activity to deliver the most comprehensive and contextual organizational security assessments. By quantifying security data, CYE delivers business insights that help businesses make the right decisions about cybersecurity.