Head of Customer Success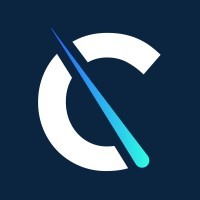 CYE
Customer Service, Sales & Business Development
Herzliya, Israel
Posted on Friday, February 10, 2023
CYE is looking for an experienced customer success leader to join our team and help us build our customer success department. As the Head Of Customer Success, you will be responsible for ensuring high levels of customer satisfaction, driving continuous post-sales engagement, working with internal teams with a key focus on retention, minimizing churn and maximizing upsell rates that result in continuous renewal and upsell opportunities.
Responsibilities
Be the primary point of contact in driving and leading the customer success team
Develop and manage trusted relationships with each customer and their decision makers
Perform customer onboarding and proactively alert customers of any impending issues
Gather valuable feedback from clients for continual product improvements
Work with internal teams to balance, meet and exceed customer expectations and perceptions
Drive for customer renewals and expansion and communicate any potential risks that may threaten it
Identify and develop new opportunities for expansion
Manage and optimize the customer life cycle
Regular reporting to executive leadership
Lead, build, mentor and train a high performing customer success team
Qualifications
5+ years Customer Success Manager with superior customer facing skills
Experience in leading teams
Experienced in building hands-on methodologies
Strong attention to detail and excellent organizational skills
Excellent communication and presentation skills
Ability to work independently and within a team
Strong project management skills
Experience with companies that offer a combination of product and services – advantage
About us
CYE offers a SaaS cybersecurity optimization platform that combines technology with red team activity to deliver the most comprehensive and contextual organizational security assessments. By quantifying security data, CYE delivers business insights that help businesses make the right decisions about cybersecurity.